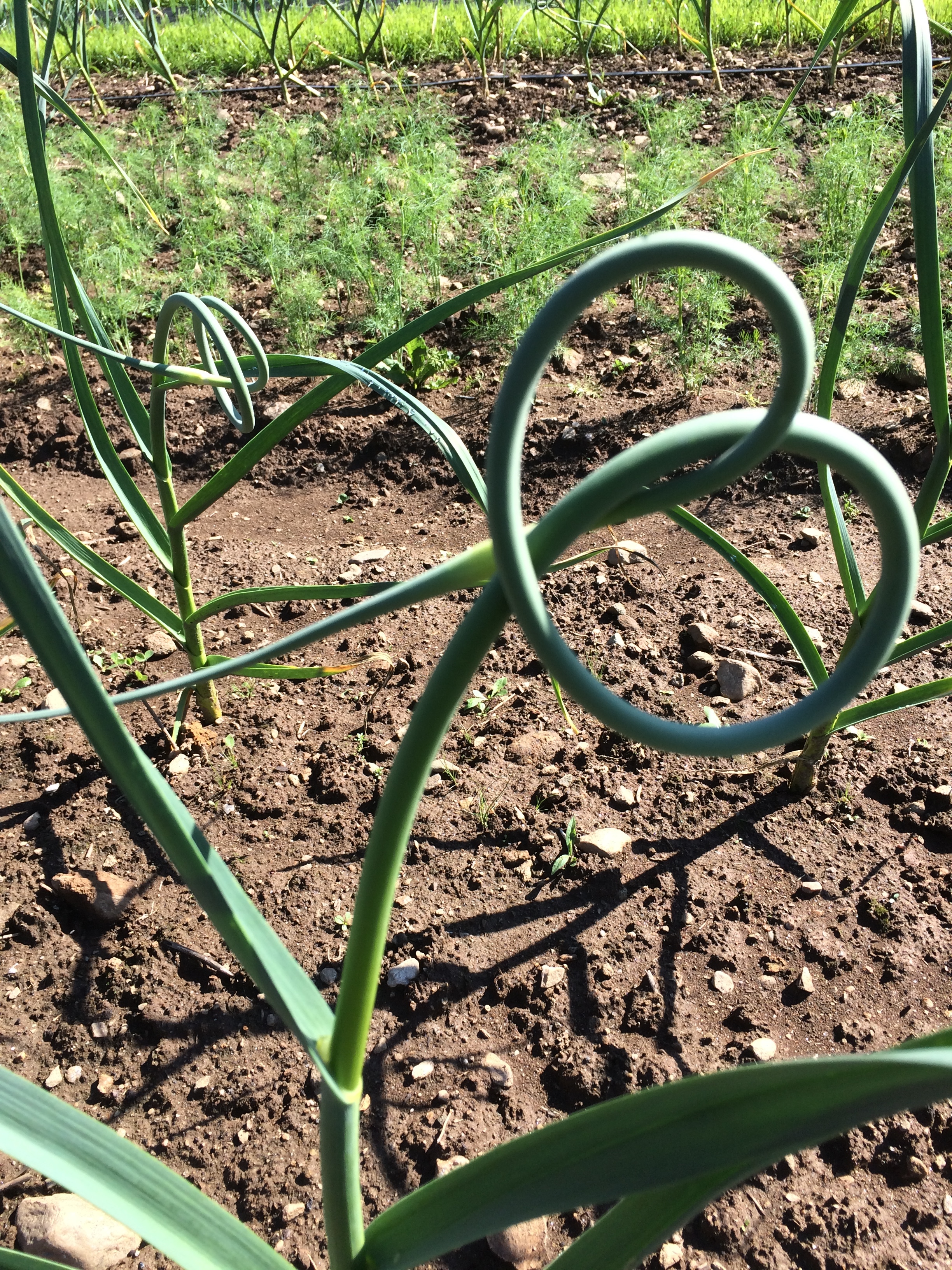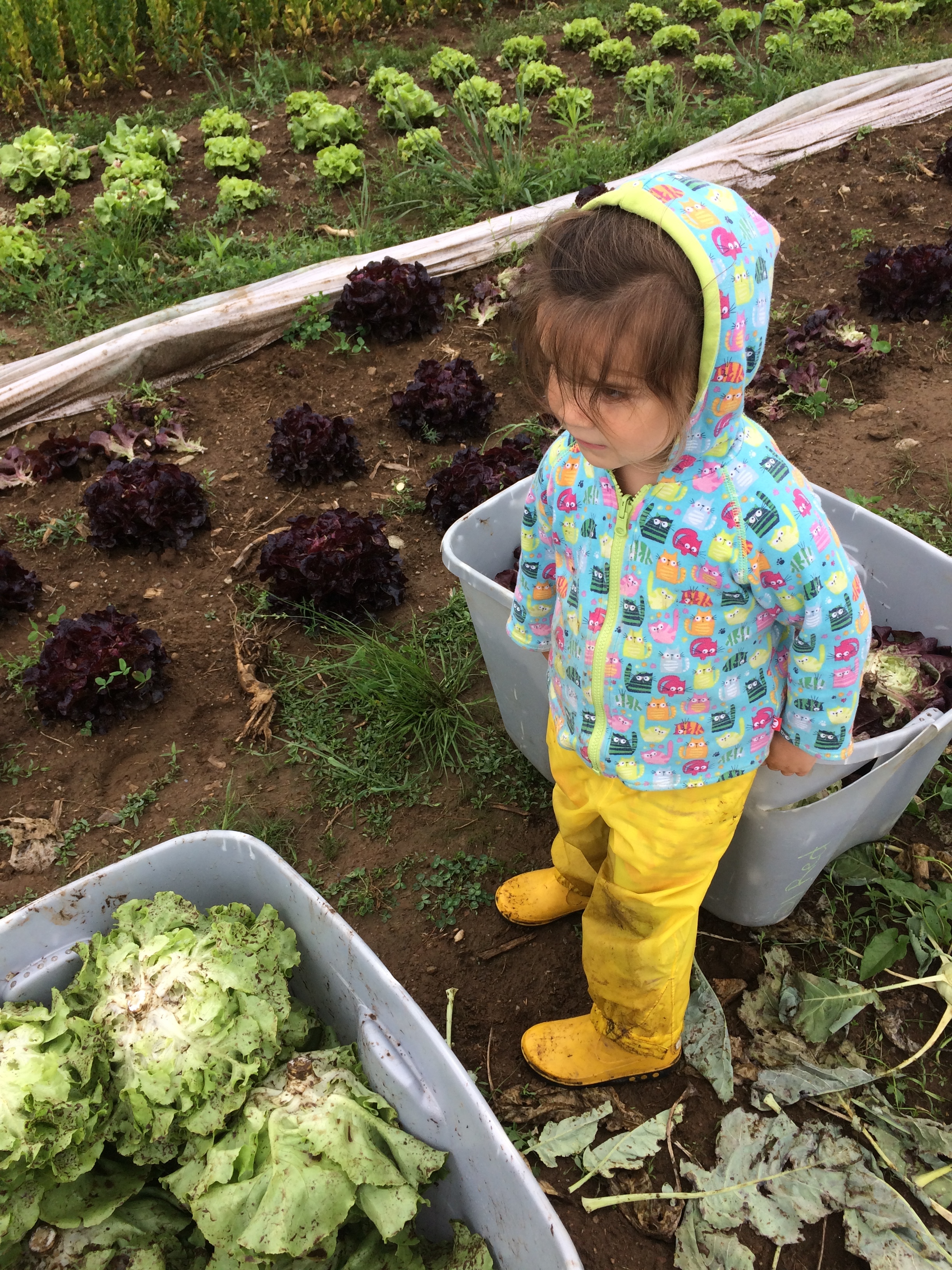 Wow! Today feels downright cold compared to the days before. It was a scorcher of a week, and we were glad there was a holiday because the whole crew took most of the 4th to go swimming and stay cool. Crops in the garden are growing beautifully, though we have had some groundhog damage in a patch of lettuce. When Scott went out for an evening field walk with Murph-dog, he heard Murphy going after something and then witnessed Murph getting the groundhog in his mouth, but due to some confusion called Murphy off and the groundhog got away. So now Murph is on high alert and is such a good farm dog for us.
I wish I had some better photos of the farm from this week, but I do have some that document the hot weather! Today I will head to the field in West Rutland to prune tomatoes with Scott, and will get some pics of our upcoming peppers, eggplant, tomatoes, and melons. So soon!
We have our very first cucumbers..many more in the weeks ahead, and zucchini, cabbage, and garlic scapes. The scapes are not here for long. They are the part of the garlic that would turn into a flower. Anyone growing garlic should cut the scales off so that the plant will direct its energy into making a big, fat garlic bulb. The scales are delicious sautéed or cooked whole on the grill, or try this recipe for garlic scape pesto. I whipped some up the other day, just guessing on the amounts, and it came out great. I used scapes, raw cashews, parmesan, olive oil, lemon juice, and a pinch of salt. YUM.
-Lindsay
GARLIC SCAPE PESTO, from the New York Times
1 cup garlic scapes, sliced crosswise (about 10 to 12 scapes)
¼ cup raw sunflower seeds
½ cup extra virgin olive oil
¼ cup Parmesan cheese
½ cup basil leaves
Juice of one lemon
PREPARATION
Place the garlic scapes in a food processor and pulse for 30 seconds.
Add the sunflower seeds and pulse for 30 seconds. Scrape down the sides of the bowl.
Add the olive oil and process on high for 15 seconds.
Add the Parmesan cheese and pulse until the ingredients are combined.
Add the basil and lemon juice, and process until reaching the desired consistency.
Add salt to taste and serve immediately.